The international activity of Saint-Petersburg Pasteur Institute starts with the publication of the Microbiology Journal which was published from August 1925 to 1931. The journal provided publications of Soviet and international researchers. The journal played an important role in collaborating with other scientific and practical microbiological institutions abroad by presenting the achievements of Soviet microbiology to the USA and European countries. In addition, the publication of the Microbiology Journal abroad allowed the editorial board to receive in exchange European periodicals in microbiology and infections, as well as monographs. This, in turn, enabled the Institute's staff to be aware of the progress of international researchers.
In the 1960s, the Institute established collaboration with the World Health Organization (WHO). The specialists of the Institute (G. Oblapenko, Yu. Rykushin, A. Samostrelsky) were directly involved in the WHO Smallpox Eradication Program. They have contributed greatly to the solution of this historic task by working in the disadvantaged regions of Asia and Africa.
Collaboration with WHO continues in the coming years. Our researchers took part in the WHO programs to control diarrhea, poliomyelitis, diphtheria, measles, rubella, HIV infection and AIDS.
The Institute currently continues its collaboration with WHO:
Dr Vladimir Dedkov is a consultant/expert at WHO, member of the Scientific advisory group for the origins of novel pathogens (SAGO).
WHO Subnational Polio Laboratory and WHO Subnational Measles and Rubella Laboratory are functioning in the Institute.
Since 2004, the Laboratory of Enteric Infections has organized training courses under the aegis of WHO for the Global Monitoring of Food-borne Diseases (WHO GFN).
Olga Kubar, Leading Researcher of the Institute, has been a member of the Board of Directors of the European Forum for Good Clinical Practice (EFGCP) since 1998. She is a member of the Russian Committee on Bioethics of the Commission of the Russian Federation for UNESCO, ex-member and vice-chair of the International Bioethics Committee (IBC) at UNESCO.
Since 1993 the Institute is a full member of the Pasteur Network, which includes 33 institutions based in 25 countries worldwide. The Institute is collaborating with the Institut Pasteur in Paris and other institutes of the Network on microbiological, epidemiological, virological and immunological problems, including within the framework of programs for the eradication and elimination of infections.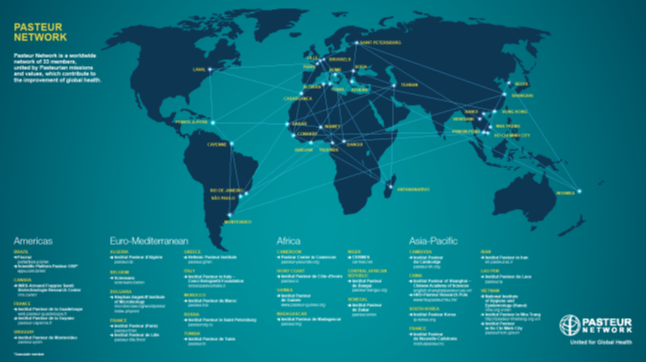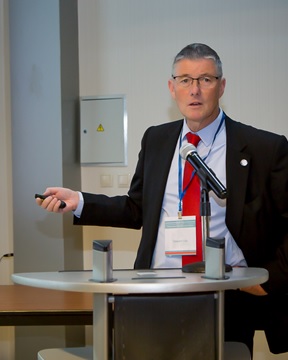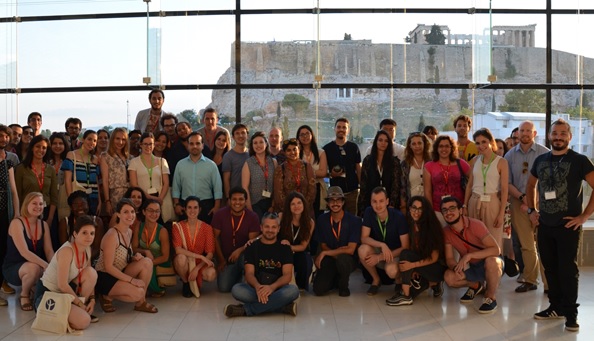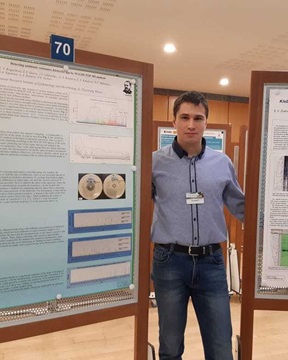 Since 2014 the Institute has cooperated with the Norwegian Institute of Public Health (Oslo, Norway) on the following projects "Tick-borne diseases in the Barents region and northern and western coast of Norway" and "Emerging infections: Capacity building on vector-borne infections in the Barents region, Norway and Russia". In the framework of the following collaboration 8 joint publications were published.
Saint-Petersburg Pasteur Institute maintains and develops scientific contacts and joint projects with European (France, Belgium, Serbia), Asian (Vietnam) and African (Republic of Guinea, Senegal) countries. Furthermore, it has a joint project on assessment of population immunity to the SARS-CoV-2 virus with the EAEU (Eurasian Economic Union) member countries (Armenia, Belarus, Kyrgyzstan) and Tajikistan.